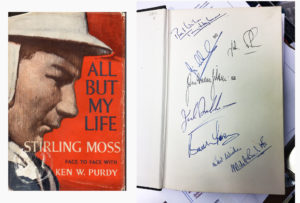 A collection of autographed books has been added to Estate Classics, including two copies of 'All But My Life', the classic Stirling Moss biography published after his career ending accident. One copy is signed by Stirling, the other is signed by Jim Clark, Bruce McLaren, Jack Brabham and others.
Also in the collection, books signed by AJ Foyt, Richard Petty and Kyle Petty.
Check everything out HERE.