Wednesday Afternoon Update:
More importantly, so is the air conditioning.
There's a big generator parked behind Suite L humming away while they repair whatever exploded out there yesterday. We expect to maintain regular hours for the rest of the week.
Please note, we will be closed the next two Saturdays.
Paul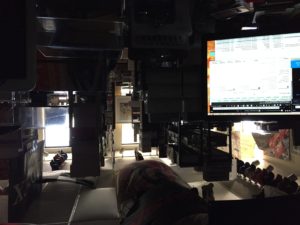 About 1pm Tuesday, we lost most of our electrical power after hearing a BOOM outside the 5120 Belmont Building. Commonwealth Edison says they will have it fixed by 7pm, so we have called it a day. We were unable to ship anything today but I'll be checking email throughout the afternoon. Sorry for the inconvenience.